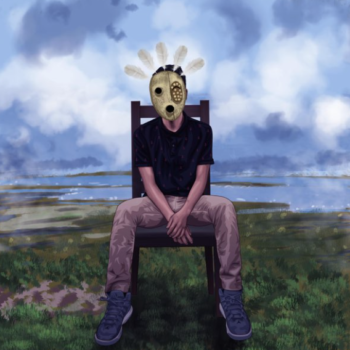 Byron Nicholai
Ayagnera (The Beginning)
Byron Nicholai strikes gold with "Ayagnera (The Beginning)"
Byron Nicholai (Yupik) has just released his new album "Ayagnera (The Beginning)." The 13 track album is now available on all streaming platforms and exclusively on Rising Indigenous Voices Radio.
In 2014, Nicholai began to upload videos of himself singing and dancing in Yupik to the "I Sing, You Dance" Facebook page. His videos began to rise in popularity, resulting in a 2015 performance for the United States Secretary of State John Kerry in Washington, D.C. at the Arctic Council United States Chairmanship kickoff.
Check out Nicholai's latest video below and click here for more about the artist.